Great way to upcycle / repurpose your old baby grand piano
Over the years I have seen many pianos just disposed of. Many people are in shock that it will cost then at least $300 to move a piano their friend is giving them for free. And that would be a for a small spinet piano that 2 movers can transport. An Upright Grand or baby grand piano will require 3 movers to transport. Often I have charged clients just to take away and dispose of the 300 – 800 pound monster. It is such a shame, many pianos have beautiful craftsmanship and many be over 100 years old. A cracked soundboard often makes the pianos not worth the effort to restore.
This is one way you can change your perspective and repurpose that old baby grand piano into a bookshelf or book case.
via BookPorn:
Another one via Green Spot antique shop:
A custom furniture designer in Estonia entero.ee
Beethoven Cabinetry In Elkhart, IN (Available for purchase in their Etsy store)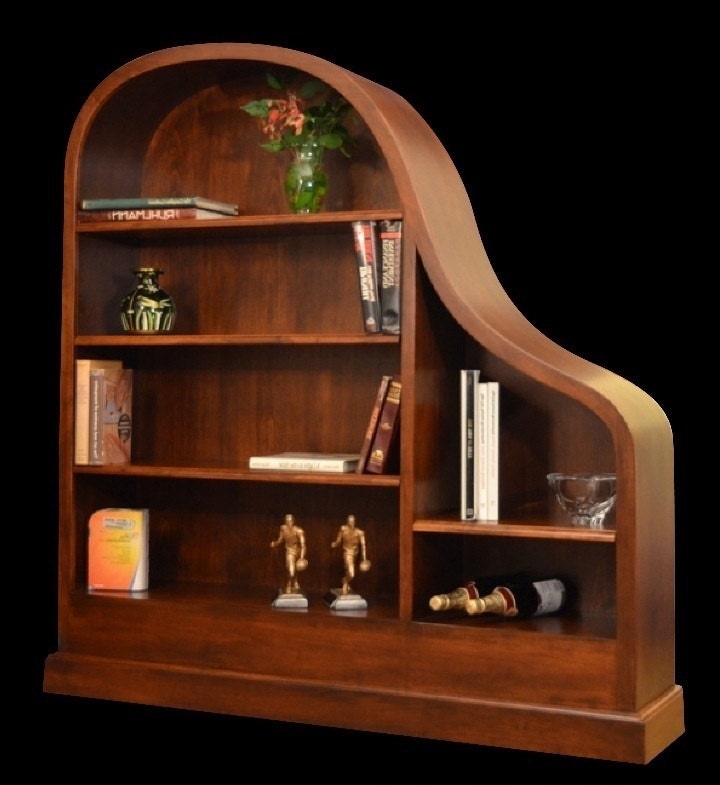 This DIY project bookcase will give a spot to write your own book as well: